Save Energy! Save Money! Save Planets!
Energy Efficient Wall and Insulation Systems:
Really, what all this green building stuff should be focused on is CONSERVING ENERGY! The remaining parts of the green building standards should be considered basic code requirements and basic standards of care. The real focus should be on energy conservation. That's why we created our exclusive EnergyLock™ Building Systems: EnergyLog™, EnergyPanel™, EnergySIP™.
1. EnergyPanel™:
Our most popular EnergyLock™ Building System is the EnergyPanel™. This is basically a factory pre-built wood-stick-framed wall system, but with highly efficient components. The first line of defense with the EnergyPanel™ wall systems from Natural Element Homes is the Huber ZIP System wall and roof sheathing. The Zip system eliminates the need for house wrap and roofing felt with its impregnated outer layer. ZIP tape seals all joints and prevents air infiltration.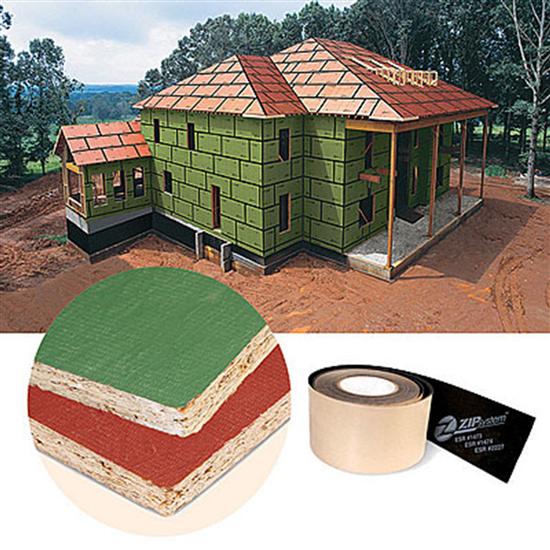 EnergyPanel™ Wall Systems are factory pre-built for maximum efficiency.
EnergyPanel™ panelized wall systems from Natural Element Homes:

Combine the above ZIP system with the below insulation systems for a super efficient home.
There are several insulation systems available for use with the EnergyPanel™ Wall Systems from Natural Element Homes. Here are a few videos showing installation of the more popular insulation options.
Spray Foam Installation Video:
Cellulose Installation Video:
Flash-and-Batt Installation Video - Step 1 - Flash with Spray Foam:
Flash-and-Batt Installation Video - Step 2 - Batt with Fiberglass Insulation:
2. EnergySIP™:
We also build with our EnergySIP™ wall system. SIP's (Structural Insulated Panels) provide maximum thermal performance with R-values up to R50. SIP's are factory pre-cut for easy assmebly.
EnergySIP™ computer animation video:

3. EnergyLOG™:
Log Walls are America's original building system. Today's log wall systems can be precision milled and factory pre-cut for easy assembly and high performance. We offer solid wood logs and our EnergyLOG™ system for extreme cold climates. The EnergyLOG™ features a solid foam core center for R-values up to R-32. The EnergyLOG™ comes in many shapes and sizes with various methods of corner joinery (dovetail, saddle notch, butt-and-pass, corner post) and a combination of wood species in the same log (e.g. cedar outside, pine inside).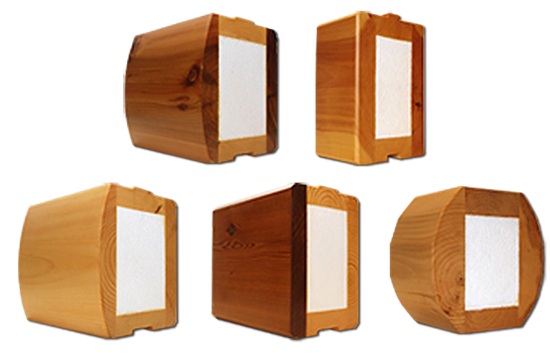 Log Wall construction video:

More Science About Walls and Insulation:

The following reports from Building Science Corporation illustrate and measure various types of wall construction for your consideration. You may incorporate any of these methods into your Natural Element Home.
The wall systems are rated on five variables (thermal control, buildability, durability, cost, and material use), and the overall rating is shown below (the higher, the better):
Standard Wall Construction - 17 Rating
Advanced Wall Construction - 20 Rating
Interior Strapping Wall Construction - 17 Rating
Double Stud Wall Construction - 15 Rating
Truss Wall Construction - 15 Rating
SIPs Wall Construction - 17 Rating
ICF Wall Construction - 18 Rating
Spray Foam Wall Construction - 20 Rating
Flash-and-Fill Hybrid Wall Construction - 19 Rating
Offset Frame Wall Construction - 19 Rating
Exterior Insulation Finish Systems (EIFS) Wall Construction - 20 rating

log homes | log cabins | timber frame | SIP panels | spray foam insulation | energy efficiency | energy conservation | green building | hybrid homes | log cabin homes