EnergyLock™ Building Systems:
Keeping Green In Your Pocket!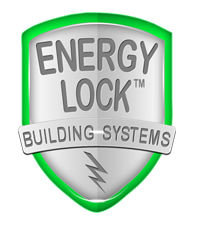 Every Natural Element Home is designed with energy efficiency in mind, and our exclusive EnergyLock™ Building Systems help save you money ... every month ... forever! Heck, we may even SAVE THE PLANET in the process! Wouldn't that be great?!
Whether your Natural Element Home will be a Log Home, a Timber Frame Home, a Hybrid Home, or a HiPerformance Modular Home, we have an EnergyLock™ Building System to match. Our systems use the latest technology in energy efficiency to reduce air leakage, protect R-value, and save energy. And this all translates into you keeping more green in your pocket each month. It's an airtight argument!
For those who want a log home, but you realize the many energy challenges with traditional logs, our EnergyLogs™ are the perfect answer. Featuring up to R-32 logs with no settling caused by log shrinkage, and virtually no cracking and checking, our EnergyLogs™ provide extreme energy efficiency and meet the national energy codes. Traditional Logs or EnergyLogs™......Natural Element Homes.
Our structural EnergyPanel™ provides extreme performance with maximum flexibility. The EnergyPanel™ system can exceed R-30 in a 6-inch wall. It provides an airtight building envelope to protect your home from air and moisture infiltration, loss of R-value, and reduced air quality. And you can create the log home look with solid log corner systems and log sidings, or you can choose from our vast selection of Natural Element® sidings for your Hybrid, Modular, or Timber Frame Home.
Our EnergySip™ provides R-values up to R-50 to maximize energy efficiency in your Natural Element Home. EnergySips™ install quickly and have many cost-saving features built right in. All of our Natural Element® exteriors and Log Siding/Corner systems work with the EnergySip™ system, so you don't have to sacrifice style and curb-appeal for energy efficiency.
If you are going to build a home now or in the near future, do not make the mistake of using old building systems!
Build on the cutting edge with an EnergyLock™ Building System and save - month, after month, after month!